Master electrician in laval
The third largest city in Quebec offers great opportunities to do business. Large cities such as Laval are often subject to electrical system failures or outdated facilities… Our team of electricians is a member of the Master Electricians Corporation, which guarantees you the best services in Laval. MB Electricité also works in collaboration with Hydro Québec, our professional equipment guarantees you the best result. Looking for heated floors? A service for spas and swimming pools? Industrial, commercial or institutional sector, electricity must be handled professionally, contact us for any intervention in Laval.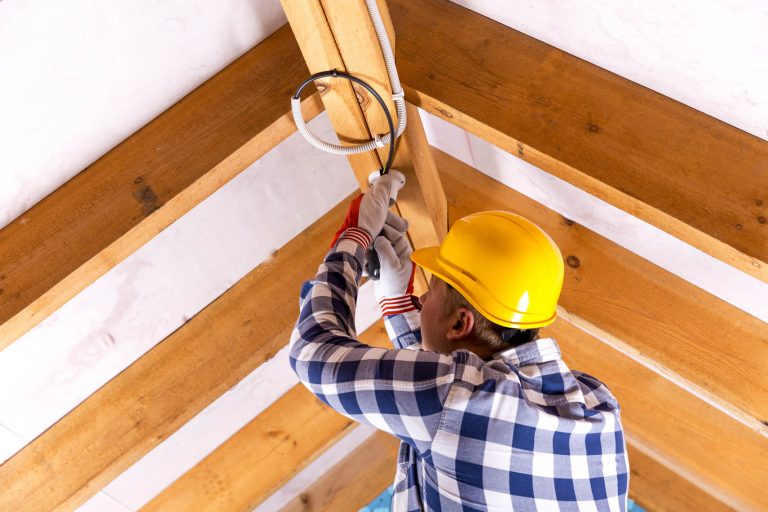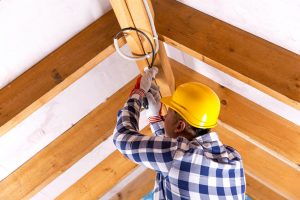 Installation of electrical appliances in Laval
In Laval, Quebec's third largest city by population, power outages are common. Our team intervenes in all types of situations, whether for the installation or repair of electrical appliances. Our team of electricians is a member of the Corporation des Maîtres Électriciens du Québec, which guarantees you the best services in Laval. Our electricians also work in collaboration with Hydro Québec, which ensures you the best services. We intervene in commercial premises and in residences.
Installation of electrical outlets
The installation of electrical outlets requires extensive knowledge of electrical systems. Wiring can only be done according to the electrical outlet diagrams. Indeed, the electrical plan of a house makes it possible to locate the connections to be made. We must therefore ensure that we do not have more than one power supply and one start per box.
Electrical outlets can be installed in many locations in homes, anywhere on the interior walls of the home.
Being without electricity can quickly become problematic, because most devices work with it and they are totally dependent on it. That is why you must act quickly when you find yourself without electricity in your home.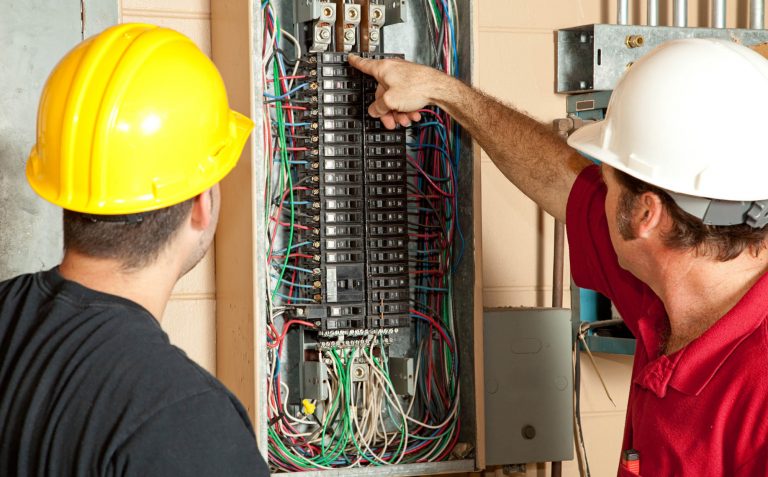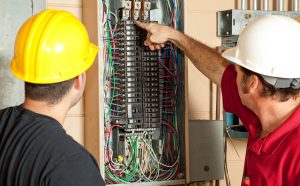 Installation of water heaters in Laval
There are two types of electric water heaters: those supplied from the bottom and those supplied from the top, but their installation within the house remains the same. The choice will differ depending on the location of your water heater. In addition, the way you have installed the water heater will play on the type of connection to set up: three-phase or single-phase. Mini water heaters are the most common, as their compact appearance allows them to settle in many places. It is then possible to put them in small recesses such as under the sink, which avoids questioning your interior decoration. Nevertheless, care must be taken to leave a space around the equipment and to leave it accessible.
Installing Heating Floors in Laval
The heated floor is a heating system that comes from the floor. This system has existed for centuries and is widely used in the Laval region, where winters are harsh.
There are different types of heating floors, but dry-slab heating floors are the most common because their heating capacity is important. With the dry slab system, it is not necessary to use expansion joints, as they prevent the creation of moisture. This type of heating floor quickly diffuses heat homogeneously and the temperature is easily adjustable. You will see your electricity bill drop quickly thanks to the energy savings you will make!
There are different types of screeds available to accompany the heated floor, whether they are made of cellulosed concrete, cement, reinforced gypsum or galvanized steel sheet.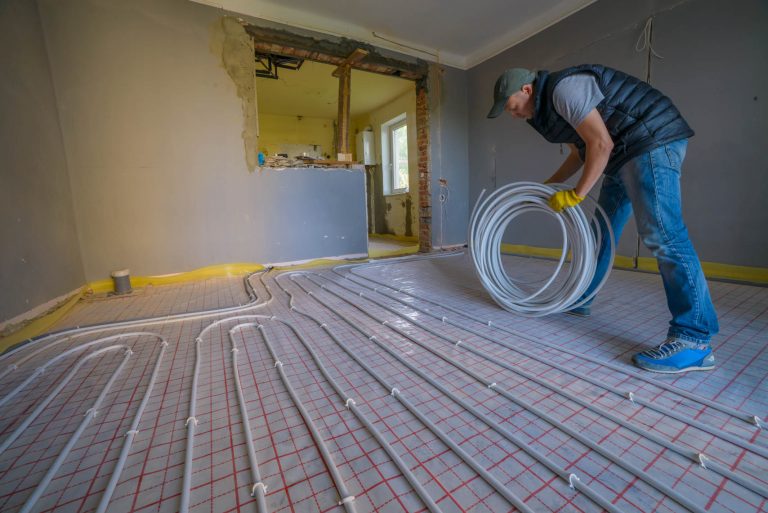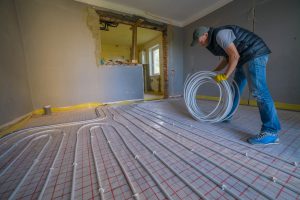 The different types of switches we can install in the Laval area
You can quickly feel lost when you need to change a space switch or replace a defective one.
The purpose of a switch is to control a single electrical circuit.
There are two types of switches.
First, unipolar switches that cut only the phase of the circuit or the neutral of the circuit, unlike bipolar switches that cut the phase and the neutral.